Grow Your Wealth Faster Through Active Property Investment
Most property investors rely on only passive strategies like "buy and hold" to grow their wealth. Active Invest has over 29 years' experience helping new and experienced investors accelerate their returns by tapping into the compounded growth of both passive and active property investment strategies.
Our Advisor Accreditations:
The Problem With Traditional "Buy and Hold" Property Investment
Most property investors in Australia follow a "buy and hold" strategy. And while this can work well in a booming market, it does have some risks and drawbacks…
The main one is that investors that are at the limited to the "passive" growth in the overall market. It's easy to become stuck in a holding pattern and unable to move forward in periods of low or moderate growth.
A Better Way To Invest: Harness The Compounded Growth Of Both Passive and Active Strategies
Passive property investment means "waiting for the value of land to rise". Whereas an Active approach means adding value to the land and buildings. There are three main ways to do this:
Investing in property with value-add potential (which means buying existing rather than new property)
Conducting a strategic renovation, adding more value than it costs.
Developing property – for example building 2 to 6 townhouses where one house once stood.
This way, you can benefit from the "double whammy effect" of BOTH the Passive growth and the Active value added. This is what we specialise in helping clients do. Contact us to find out more.
We Help You Choose And Implement The Right Strategy
To Match Your Situation And Goals
LEVEL 3: DEVELOP The most sophisticated value-adding strategy is to develop property to ensure highest and best use of the land. We have developed a formula to do this, refined over many successful projects since 1987. We specialise in small developments of 2 to 6 townhouses. We manage the critical stages of the development process for a fixed fee and allow you as the investor to collect the profits.
LEVEL 2: RENOVATE Having acquired a suitable property, adding value via a strategic renovation can create an immediate bump in value. This allows you as the investor to accelerate your progress, even in a flat market. We help investors manage the renovation process to deliver the result, without getting your hands dirty!
LEVEL 1: ACQUIRE The foundational decision is the type of property you acquire. Many new investors buy brand new property that experiences very little or no growth. This can slow down your progress and kill your returns. What's the solution? We believe it is to focus on acquiring existing property with value-add potential, which drives increased price growth in the short and long term.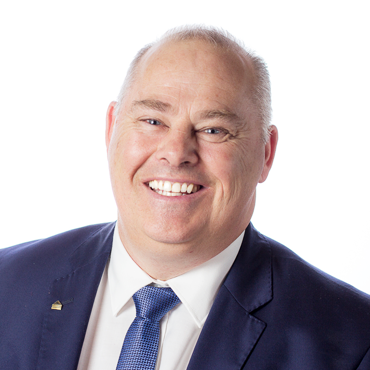 About The Principal: Rod Peirce
Rod Peirce is a QPIA (Qualified Property Investment Adviser), a Certified Estate Agent, Certified and Accredited Finance Broker, Accredited Credit Adviser, and a member of Real Estate Institute of Victoria, Mortgage and Finance Association of Australia, and Property Investment Professionals of Australia.
But most importantly, he's been buying, renovating, developing, and selling property – with his own money – for the past 30 years. Thanks to the strategies he has developed, he and his wife have been able to become financially free through property investment.
For many years, he's been helping clients do the same and has been directly involved in more than 2,000 property settlements worth more than $1 billion dollars.
What Clients Say About Working With Us
The Voice Of Reason On This Wealth Creation Journey
Rod has been in our lives for many years now. He has continually been our voice of reason on this journey we are so proud to say that he has been a monumental part of us achieving another life dream of investment homes and property development.  Rod, it has been and absolute pleasure over the years and looking forward to our continued journey!
Multiple Investment Properties Within 4-5 Years
We never imagined being the owners of multiple investment properties within 4-5 years! Rod's knowledge, experience and downright friendly approach has given us the guidance to taking on the wealth creation journey – stress free!
I Recommend Rod's Service To Anyone I Know
Rod has worked with me over the last 3 years and has played a valuable part in my property investing journey. Rod is patient, switched on and extremely knowledgeable about how to find the right loan product to suit each person's individual situations. I will not hesitate to recommend Rod's service to anyone I know.
We now have a clear goals and strategies in place
Rod was referred to us from a work colleague who spoke very highly of him. From the moment we met Rod, we knew we were in good hands. Not only did he help us refinance our existing loan facility, he has also given us some great advice for our future plans. We now have a clear goal and strategies in place that will help us invest in the near future.
Frequently asked questions
What does Active Invest do?
Active Invest helps new and experienced investors accelerate their returns by tapping into the compounded growth of BOTH Passive and Active property investment strategies. We do this through a range of services including:
Who's behind Active Invest?
Rod Peirce is the principal of Active Invest. He started as a property investors in 1987, and has successfully executed more than 15 of his own renovation / development projects.  He has since helped hundreds of clients to further their success with property investment and is still as enthusiastic about helping investors succeed as he was when he started.
How do you help property investors?
Active Invest helps clients through all aspects of property investing including education, acquisition, renovation and development.  We help you formulate the right Active investment strategy, and then help implement the pieces you need.