Are you ready to create accelerated returns from property investment?
Start With A Free Active Property Investment Strategy Session…
With Australia's Leading Active Property Investment Strategist, Rod Peirce. You'll Emerge With A Property Investment Action Plan That Matches Your Current Position, Investment Capacity and Goals…
Our Advisor Accreditations:
Traditional buy-and-hold passive property investing is comparatively slow and unpredictable because it relies solely on general growth in the property market.
If you're looking for a faster, more certain way to control and grow your wealth, I invite you to book a Free Active Property Investment Strategy Session with Active Invest Founding Principal, Rod Peirce. During this private session you will:
Get a crystal, clear picture of where you are now financially, and gain greater clarity over where you want to be
Based on the above, you'll get an understanding of what your property portfolio needs to look like to give you income certainty and lifestyle choices in retirement
We'll help you create a plan for achieving your outcomes
And, if you're interested, we'll share how we can assist you in implementing your plan.
Please be assured this session will not be an elaborate sales pitch. In fact, there will be absolutely no properties or projects discussed on the call at all. Instead, this is about providing you with the best advice possible within the time available.
There is no charge for this session, but please be advised that the session must be limited to 60 minutes.
Your Session will usually take place within 1 week of your enquiry, and is usually held over the phone in the first instance.
To secure a time for your Active Property Investment Strategy Session, please click here or call our office on 1300 051 099.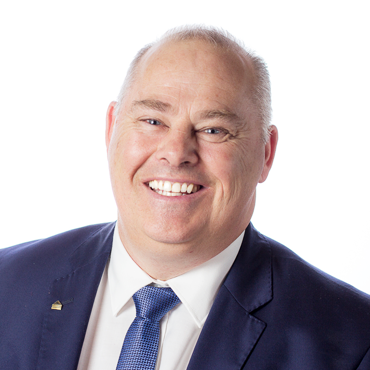 About The Principal: Rod Peirce
Rod Peirce is a QPIA (Qualified Property Investment Adviser), a Certified Estate Agent, Certified and Accredited Finance Broker, Accredited Credit Adviser, and a member of Real Estate Institute of Victoria, Mortgage and Finance Association of Australia, and Property Investment Professionals of Australia.
But most importantly, he's been buying, renovating, developing, and selling property – with his own money – for the past 30 years. Thanks to the strategies he has developed, he and his wife have been able to become financially free through property investment.
For many years, he's been helping clients do the same and has been directly involved in more than 2,000 property settlements worth more than $1 billion dollars.
What Other Investors Are Saying
The Voice Of Reason On This Wealth Creation Journey
Rod has been in our lives for many years now. He has continually been our voice of reason on this journey we are so proud to say that he has been a monumental part of us achieving another life dream of investment homes and property development.  Rod, it has been and absolute pleasure over the years and looking forward to our continued journey!
Multiple Investment Properties Within 4-5 Years
We never imagined being the owners of multiple investment properties within 4-5 years! Rod's knowledge, experience and downright friendly approach has given us the guidance to taking on the wealth creation journey – stress free!
I Recommend Rod's Service To Anyone I Know
Rod has worked with me over the last 3 years and has played a valuable part in my property investing journey. Rod is patient, switched on and extremely knowledgeable about how to find the right loan product to suit each person's individual situations. I will not hesitate to recommend Rod's service to anyone I know.
We now have a clear goals and strategies in place
Rod was referred to us from a work colleague who spoke very highly of him. From the moment we met Rod, we knew we were in good hands. Not only did he help us refinance our existing loan facility, he has also given us some great advice for our future plans. We now have a clear goal and strategies in place that will help us invest in the near future.