"The Ultimate Guide To
Active

Property Investment"

Why "Buy and Hold" Can Be Relatively Slow And Unpredictable…

And How To Grow Any Property Portfolio Faster and Easier Using Active Investment Strategies.
Our Advisor Accreditations:
Why 'Buy-And-Hold' Property Investment Is Slow (And What To Do Instead)
Traditional buy-and-hold property investment advice says: Buy the right property, in the right location, at the right time, and hold onto it for many years (perhaps 'forever').
Historically, this PASSIVE strategy may have worked well for some investors (particularly in Sydney and Melbourne over the past 10 years).
But what if the property market slows? Or what if you choose the wrong property or location? Like many people right now, you could find yourself stuck with a property that languishes.
Would you like a faster, more predictable way to grow your property portfolio? And a way to have more control over your investments irrespective of what happens to the economy or the housing market?
How To Benefit From The Double Whammy Effect Of Active Property Investment (Without Getting Your Hands Dirty)
ACTIVE investing provides a faster, more predictable way to grow your wealth. And it begins by learning about the true drivers of growth… and then taking action in one of three ways: Acquiring, Renovating or Developing.
Over the past 30 years I have used ACTIVE investing with 15 properties of my own. And I have helped hundreds of clients acquire properties with ACTIVE potential. It's this experience that lead me to create The Ultimate Guide To Active Property Investment. This report is based on real-life experiences and includes strategies you can use straight away including…
The 3 main drawbacks of PASSIVE (buy-and-hold) property investing
Why most traditional investment properties suffer S-L-O-O-O-W growth and limited profit potential (and how to find properties that give you fast results in any market)
The 3 stages of ACTIVE investing (and how to approach them at your own pace)
How to make money with property, even in a slow market (Note: This strategy alone will put you ahead of most investors)
How to harness the double-whammy effect of PASSIVE + ACTIVE property investment to supply greater overall returns.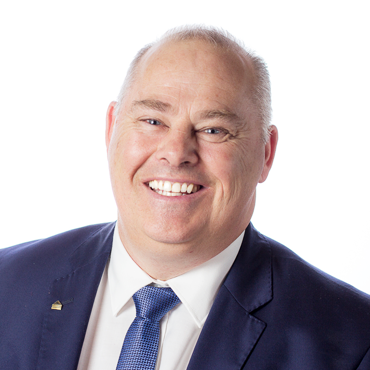 About The Principal: Rod Peirce
Rod Peirce is a QPIA (Qualified Property Investment Adviser), a Certified Estate Agent, Certified and Accredited Finance Broker, Accredited Credit Adviser, and a member of Real Estate Institute of Victoria, Mortgage and Finance Association of Australia, and Property Investment Professionals of Australia.
But most importantly, he's been buying, renovating, developing, and selling property – with his own money – for the past 30 years. Thanks to the strategies he has developed, he and his wife have been able to become financially free through property investment.
For many years, he's been helping clients do the same and has been directly involved in more than 2,000 property settlements worth more than $1 billion dollars.
What Other Investors Are Saying
The Voice Of Reason On This Wealth Creation Journey
Rod has been in our lives for many years now. He has continually been our voice of reason on this journey we are so proud to say that he has been a monumental part of us achieving another life dream of investment homes and property development.  Rod, it has been and absolute pleasure over the years and looking forward to our continued journey!
Multiple Investment Properties Within 4-5 Years
We never imagined being the owners of multiple investment properties within 4-5 years! Rod's knowledge, experience and downright friendly approach has given us the guidance to taking on the wealth creation journey – stress free!
I Recommend Rod's Service To Anyone I Know
Rod has worked with me over the last 3 years and has played a valuable part in my property investing journey. Rod is patient, switched on and extremely knowledgeable about how to find the right loan product to suit each person's individual situations. I will not hesitate to recommend Rod's service to anyone I know.
We now have a clear goals and strategies in place
Rod was referred to us from a work colleague who spoke very highly of him. From the moment we met Rod, we knew we were in good hands. Not only did he help us refinance our existing loan facility, he has also given us some great advice for our future plans. We now have a clear goal and strategies in place that will help us invest in the near future.